Life Just Tastes Better
Wild Caught
We are proud to be America's premier processor and supplier of wholesale wild-caught crab and frozen seafood. Forged by heritage and seasoned by innovation, our family-owned business is fully integrated from ocean to table—and all the steps in between. We have been serving seafood distributors, retailers and restaurants across the US for 25 years. Keyport partners with our customers every day to share our expertise and deliver top quality products.
Looking for a price quote? Have questions? Our team of experts is here to help! Live chat, call or email.
Wholesale Wild-Caught Crab
Harvested in Pure, Icy Arctic Waters
From specialty cuts and products to full containers of King crab, Keyport is the industry's top choice for wholesale wild-caught crab. Harvested from the pure, icy arctic waters of the Bering and Barents Seas, our wholesale Red King, Golden King, Snow and Dungeness crab legs are known for their excellent quality. Backed by decades of experience and a business built on long-standing relationships, we take pride in the trust our customers place in Keyport.
The Golden King Crab Story
Wildly-Sustainable King Crab from the Far Reaches of the Pacific
In pursuit of the best-tasting, most sustainable King crab in the world, we travel to the far northern reaches of the Pacific Ocean. Here, on the rocky slopes of the Aleutian Islands of Alaska, we fish for Golden King crab at depths that can reach over 2,000 feet. Great distances, a challenging habitat and hybrid fishing methods make the The Golden King crab story unique. The great effort to catch Goldens does not go unrewarded, however, as their pristine habitat give Golden King crab both outstanding taste and unmatched sustainability. 
Live From The Bering Sea
Dispatches from Captain Rip!
Check out Keyport's periodic dispatches from Captain Rip Carlton of the F/V Patricia Lee while he and his crew fish for Golden King crab.
Golden King crab is unique. From the remote location of the fishery in the Aleutian Islands to the great depths of its habitat, Goldens are particularly challenging to catch. The expertise needed to harvest Golden King crab is also unique and only five fishing vessels in Alaska are equipped as Golden King crab boats.
Captain Rip Carlton has been fishing for Golden King crab for decades and shares his is unique knowledge in our latest series of Captain Logs.
Know Your Cuts And Sizes
Our Crab Cuts & Sizes Guide Will Make You an Expert
Even wonder what a "merus" cut is? Or how King crab sizing is determined? Our cuts and sizing guide is here to help!  Golden King and Red King crab are sized based on the number of legs in a ten-pound package, while Snow crab is marketed according to the weight of the cluster. Visit our guide to learn from our experts.
Jump Into Our Blog
Visit Our Blog for the Latest Updates from Alaska
Hop on board and join our crew in Alaska. Our blog is a great way to stay up to date on the latest news from the Alaska crab fisheries. You will find video dispatches from our captains as well as in-depth information on quotas, crab habitats, and fishing techniques that are unique to Alaska crab. Our blog also offers a glimpse into life aboard a crab vessel during harvest. Join us for a man overboard drill, a deep dive into the sustainability features of our crab pots, recipe videos from our crew and more!
How To Cook Crab Legs
Thaw. Rinse. Serve.
Preparing Alaska King crab may seem intimidating, but it is actually quite simple. Alaska King crab legs are pre-cooked and flash frozen to preserve their wild-caught taste. To prepare at home, you only need to thaw and gently reheat. Visit our How to Cook King Crab blog or download our printable How to Cook King Crab guide.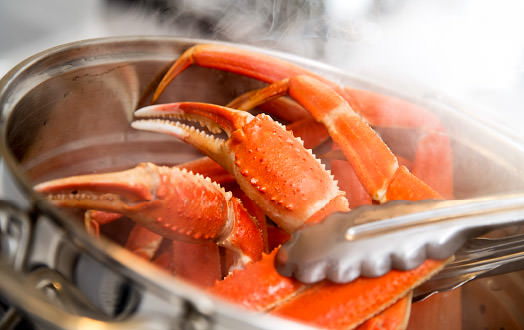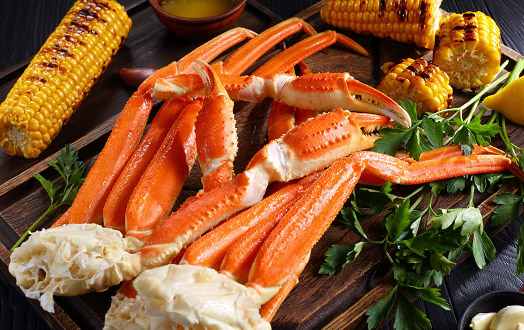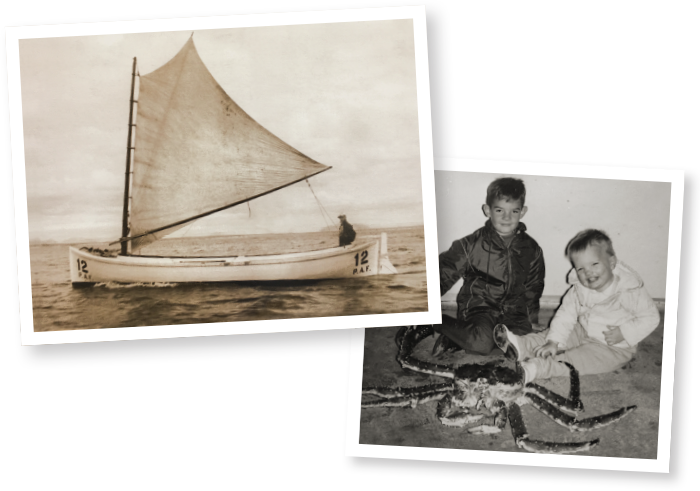 The Keyport Story
More Than a Business, It's Our Heritage
Our family has been fishing arctic seas for five generations and we are proud to serve our customers with a commitment to quality that extends from sea to table. Quality is evident in everything we do, from our long-standing relationships to our reputation for innovation. Like our customers, we take pride in a job well-done. It's our heritage.