March 14th, 2017
Keyport Celebrates 20th Anniversary
Keyport LLC, a 100% independently owned, broad line producer and marketer of seafood products is celebrating its 20th anniversary this month. Keyport was founded in 1997 by Darryl K. Pedersen, a pioneer in the Alaska seafood industry, with a vision of creating a uniquely structured international seafood business. His vision focused on producing a broad range of seafood products, at a fair value, matched to delivering the industry's best customer service with year-round supply.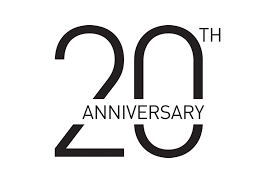 Today, 20 years later and more successful than imagined possible in 1997, Keyport is now a multi-national enterprise that serves customers in the wholesale, foodservice and retail channels. The company is the recognized leader in producing & marketing a broad line of seafood products including King crab, Snow crab, Dungeness crab, fin fish, numerous value-added products & a new line of prepared seafood meals.
In more recent years, the day-to-day management of Keyport has been assumed by Mark and Kurt Pedersen. Mark and Kurt grew up in the seafood industry and have successfully managed other enterprises and served many years as a key part of Keyport's leadership & ownership. Mark and Kurt serve as co-Presidents (CEO & COO) and Darryl serves as Chairman of the Board.
As one of the seafood industry's elders, Darryl thinks that Keyport has the structure and financing to continue its steady growth in a world of constant change. As stated by Darryl, "As a result of Mark's skills and experience in sales, marketing and product development combined with Kurt's background in sales, production and operational management, and their unique ability to co-manage the enterprise, the company has just completed a record sales year. Their management skills have taken the company to entirely new levels exceeding my expectations".
Darryl continues, "We are all excited for Keyport's future. Keyport has developed fisheries around the world and has successfully navigated two decades of harvests and markets. We have weathered the changing seafood climate and thrived. Customers are loyal to the quality of our products and our commitment to customer service. We see the company continuing to grow by remaining focused on listening to our customer's needs and by offering high-quality products at a good value. Growth will also come by offering new products that meet the latest industry needs, tastes, and supplies. Most importantly, I think Kurt and Mark have built a great management team & organization that can execute their vision, so I think our future looks bright."
Keyport had a record sales year in 2016 and, with continued innovation, plans to continue growth in 2017. With 20 years of momentum, Keyport is focused on scaling the business in service to their customer's needs. Keyport plans to launch a series of new products in 2017 focused on the changing needs of consumers looking for unique products at a competitive price.
"Kurt and I are excited to see the growth we are experiencing due to our continued development of fisheries, innovative products, unique partnerships and we're particularly optimistic with our new product line up in 2017. We will continue to grow upon our great legacy of offering seafood products at a fair price with industry-leading customer service. We are excited for what the next 20 years may bring," said Mark Pedersen, President & CEO at Keyport.
About Keyport
Keyport LLC is an industry-leading, global seafood producer best known for its top-rated crab production and distribution. Headquartered in Seattle, Washington, Keyport is trusted worldwide to deliver sustainably sourced seafood, using the best fisheries management practices.   www.keyportllc.com.