Keyport is pleased to announce that Gerry Brajcich has joined Keyport as Director of Sales – National Accounts. Gerry will be an integral part of Keyport's sales strategy and management of national retail, restaurant, and foodservice accounts.
Gerry comes to Keyport most recently from Southern Fisheries in Miami, FL. where he served as the VP of Retail Sales and prior to that served as VP of Retail Sales at Aquastar in Seattle, WA.
Keyport has seen continued business growth after embarking on a series of diversification and business development strategies over the last three years. With Keyport's value-added retail and foodservice product lines expanding and growing in scale, Keyport continues to add experienced staff to support future growth.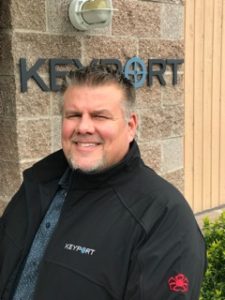 Gerry has over 30 years of seafood industry experience spanning time as captain of a commercial salmon fishing vessel to leading retail and foodservice channel sales for some of the most well-known seafood companies. Mark Pedersen, CEO of Keyport LLC, considers Gerry a perfect fit for the company, "Keyport is growing and Gerry is an industry veteran who is well known and respected in the industry. We are excited to have Gerry join the business and bring even greater value to our customers".
Gerry will be joining Keyport at the Boston Seafood Expo, March 11th – 13th. Keyport will have a booth on the show floor (#2518) and will be hosting a private meeting room (#251) to demonstrate Keyport's new retail products.
For Gerry, Keyport is a natural fit for his skills, experiences, and interests, "Keyport represents an opportunity to grow a well-respected brand and continue to build on the positive momentum in the company. Keyport's value-added products are unique and have been well received in the market. I look forward to working at Keyport and am excited to show their products to many national accounts at the Boston Seafood Expo."
About Keyport LLC
Keyport is a global seafood producer best known for top-rated crab production and distribution. Keyport is based in the seaside community of Edmonds, WA. www.keyportllc.com.