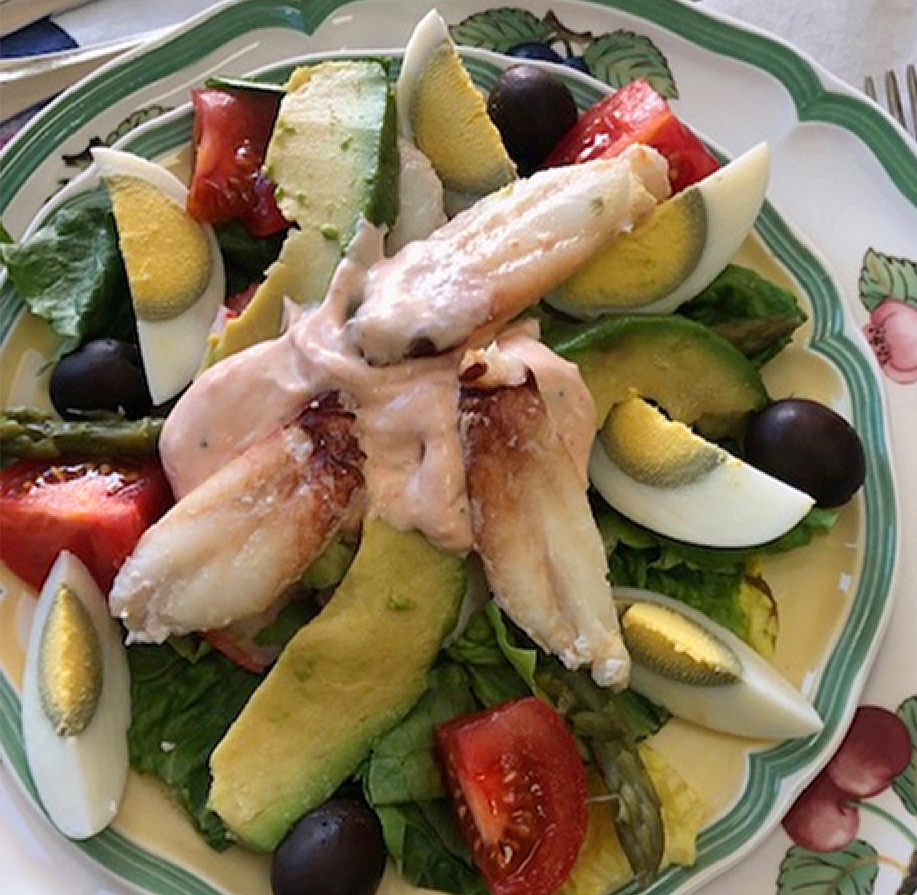 Our Crab Louie salad is not only delicious but also visually stunning, making it the perfect dish to serve on Mother's Day.
Ingredients
Dressing
1 cup mayonnaise
3 tablespoons ketchup
1 tablespoon fresh lemon juice
2 tablespoons chopped chives
1 tablespoon coarsely chopped Italian flat-leaf parsley
1 garlic clove, minced
1 teaspoon Tabasco
1/4 teaspoon prepared horseradish
Salt and freshly ground pepper
1 tablespoon sweet pickle relish, drained
Optional: for a spicier dressing add chili sauce or add extra horseradish
Salad
3/4 pound asparagus
Two 6-ounce romaine hearts, cut crosswise 1/2 inch thick
4 large radishes, thinly sliced
4 medium tomatoes, cut into wedges (optional)
4 hard-cooked eggs, cut into wedges
1 pound crabmeat, preferably Dungeness
Black olives for garnish
Directions
To make the dressing, add all ingredients except for the sweet pickle relish to a food processor. Process until smooth, then add in the relish. Transfer to a serving dish.
In a medium saucepan of boiling salted water, cook the asparagus until just tender, 3 minutes. Drain and cool.
Arrange the romaine, radishes, tomatoes, eggs, and asparagus on a platter. Top with large chunks of the crabmeat and serve, passing the dressing at the table.